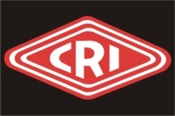 Ceylon Rubber Industries Ltd.
Manufacturers & Exporters of quality Latex Balloons & Miscellaneous Rubber & Latex based Products Since 1950.

#32 (1st Floor), Duplication Road,
Colombo 04, Sri Lanka.
T 0094-11-2507751
F 0094-11-2507770

Visit - www.balloons.lk



Registered Office: #24, Jeswel Place, Mirihana, Nugegoda, (Colombo) Sri Lanka.

Factory: Ingiriya Road, Arukwatte, Padukka, Sri Lanka.


CRI, Bingo, Ceyalac, Ceyarite
Helium Quality Balloons, Custom & Promotional Printing, Dipped Latex & Rubber based Products, Commercial & Industrial Paints,
Rubber Bands, Baby Teats, Inflatables, etc.

Member of



www.crigroup.net
---
Copyright © 2006 CRI - Ceylon Rubber Industries Ltd. - Sri Lanka.